Website design of Notary 662 Tehran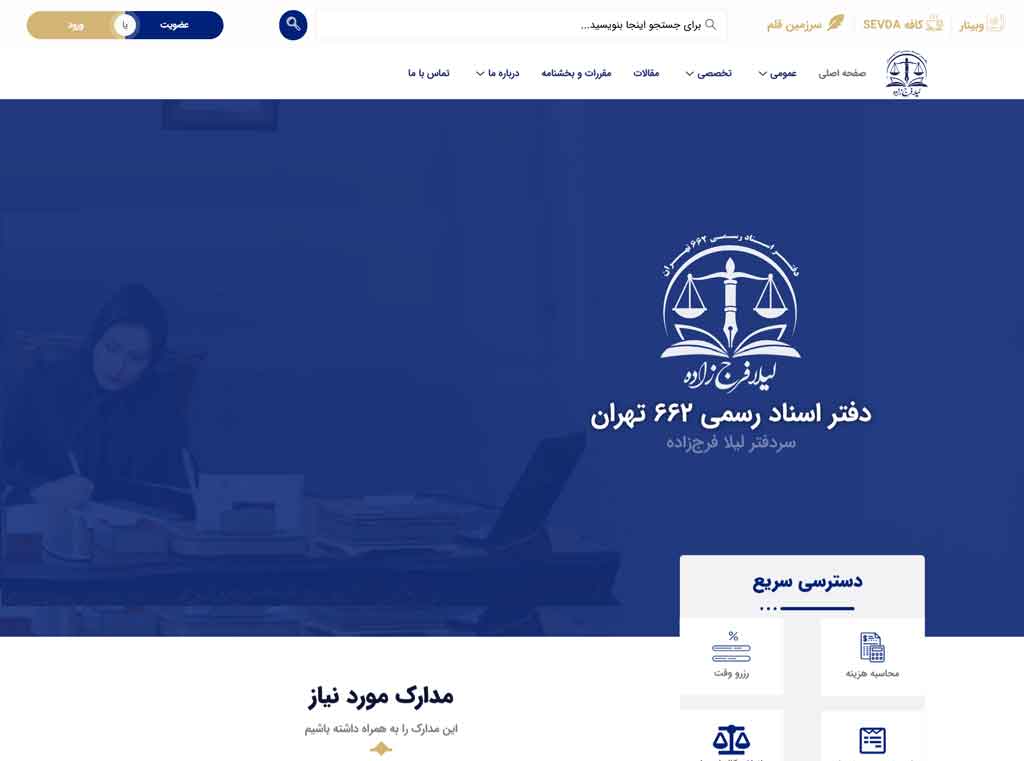 The site design of 662 Tehran Notary was done in 3 months. It was an old site that first received the desired facilities, then surveys were conducted and a consultation was done to do some parts differently.
Site design started, previous content was transferred and photo content was designed. Open site forms were designed and set up. Various pages were also designed and the site's CDN was set up.
Technical support and SEO are currently underway.